…neither of these boys.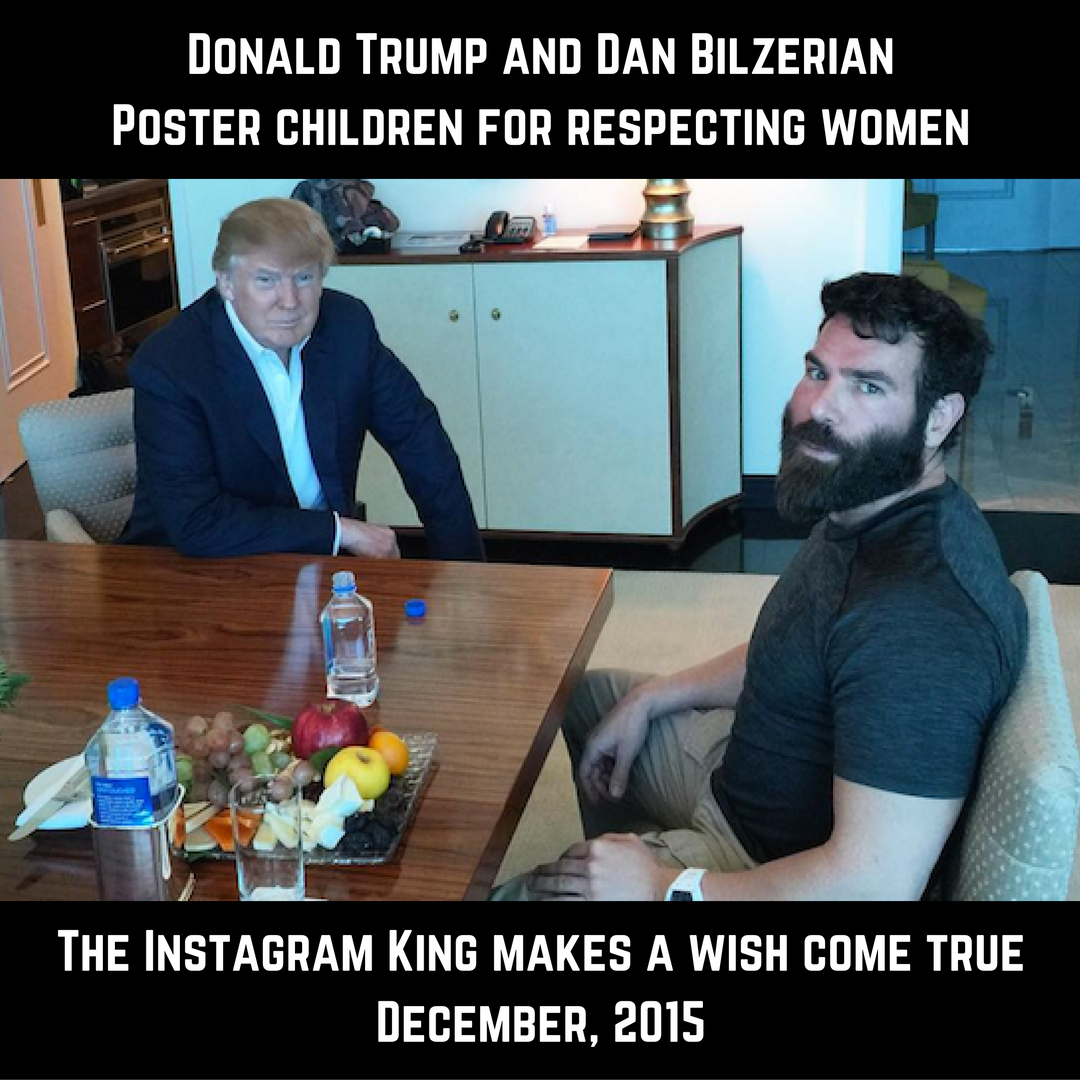 A picture is worth a thousand words. If you wonder just how much Donald Trump respects women, spend a few minutes learning about his buddy, Dan Bilzerian.
Seriously, take a glance at Dan's Instagram and Facebook page. Even Wikipedia.
They have a lot in common, except Dan actually tried to join the military, not dodge it. He attempted to become a Navy Seal, but never became a Navy Seal.
Birds of a feather…

Copyright secured by Digiprove © 2016