A Very Special Experience
The thing I like most about art is that it's personal. To create something completely unique is incredibly satisfying, but also takes time.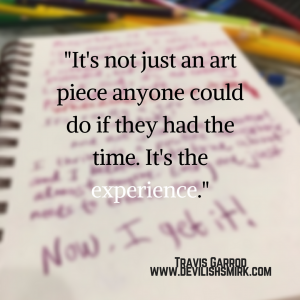 When I started writing, I thought of it as therapy – a creative outlet to help me organize my thoughts.
2015 – Explore
At first, it was incredibly difficult to simply write. I felt like a slow track athlete tripping over every hurdle. Eventually, I tapped into a few life experiences and I discovered an ability to relate to people through words.
2016 – Reflect
Politics are frustrating, but there's something extra frustrating about American politics. Everything is politicized. At the onset of 2016, I was convinced nothing could be taken at face value.
I made the most of my time off and immersed myself in learning as much about world history as possible. There had to be a reason the most powerful country in the world was more bipolar than ever. It's silly and, quite frankly, obvious there were – and still are – lessons to learn.
2017 – Do
I began It's not just an art piece anyone could do if they had the time. It's the experience.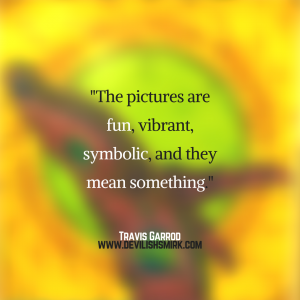 Copyright secured by Digiprove © 2017