I wasn't much different than most kids in the fact that I thought I knew everything.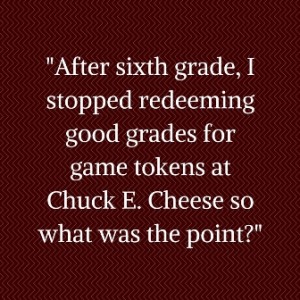 It didn't matter what grades were reflected on my report cards. After sixth grade, I stopped redeeming good grades for game tokens at Chuck E. Cheese so what was the point?
Despite whatever cerebral short coming I was experiencing, I would fight tooth and nail to defend anything that sounded right because, you know, common sense. That, or I just couldn't handle the fact that I felt that my stepmom felt that she knew everything.
Naturally, when I professed my theory about aerodynamics and speed limits from the backseat of the truck, my stepmom tried to correct me.
That day, I was playing in a hockey tournament. Between games, we shot over to McDonald's. We hopped in my dad's truck – a Ford F150 super cab, something big and bulky. My coach, who happened to be my uncle, also went to McDonald's in his car – a Mazda RX-7.
I was fascinated by my uncle's car. It was so cool, so sleek, and so modern. That thing cut through the air like a knife.
We hit the highway, briefly. My dad, ever the careful driver, maintained the posted speed limit – 55 MPH. The RX-7, on the other hand, zipped past.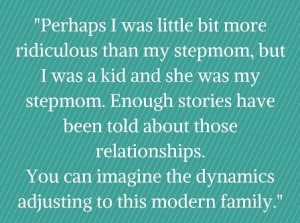 Always pointing out wrongdoings, my stepmom said, "Art's going pretty fast."
"No he's not," I said, in a matter-of-fact tone, from the backseat.
"Yes he is, Travis," she said. "Your father is driving 55 and Art just passed us driving faster."
She had it all wrong.
"He's not speeding," I persisted. "His car is going faster because of aerodynamics. He's going 55."
This might have been the moment I shot down any hope my dad had for me to be an engineer. He was a land surveyor with a strong math background. He was pretty quiet during this exchange. He let Alice take the battle.
"No, Travis, the shape of the car doesn't matter," she explained. "55 miles per hour is 55 miles per hour. He would be next to us, not in front of us."
What does she know? She didn't even go to college.
"You don't understand," I told her. "Both engines are going 55, but his car is more aerodynamic and it moves through the air faster." Makes perfect sense.
Exhausted by me, the front seat nodded, pretending to finally get it.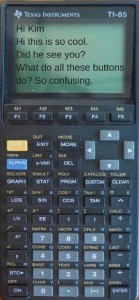 I wouldn't buy it. I was convinced that, because of aerodynamics, my uncle could travel faster than us while driving at the same speed. I had no intentions of letting it go and they knew it. I was right and that's all that mattered.
Needless to say, I never made it beyond intermediate Algebra in high school. In 1992, at college, I had one of those impressive Texas Instruments TI-85 calculators. My friend and I would type messages and pass the calculator back and forth in class. Texting pioneers.